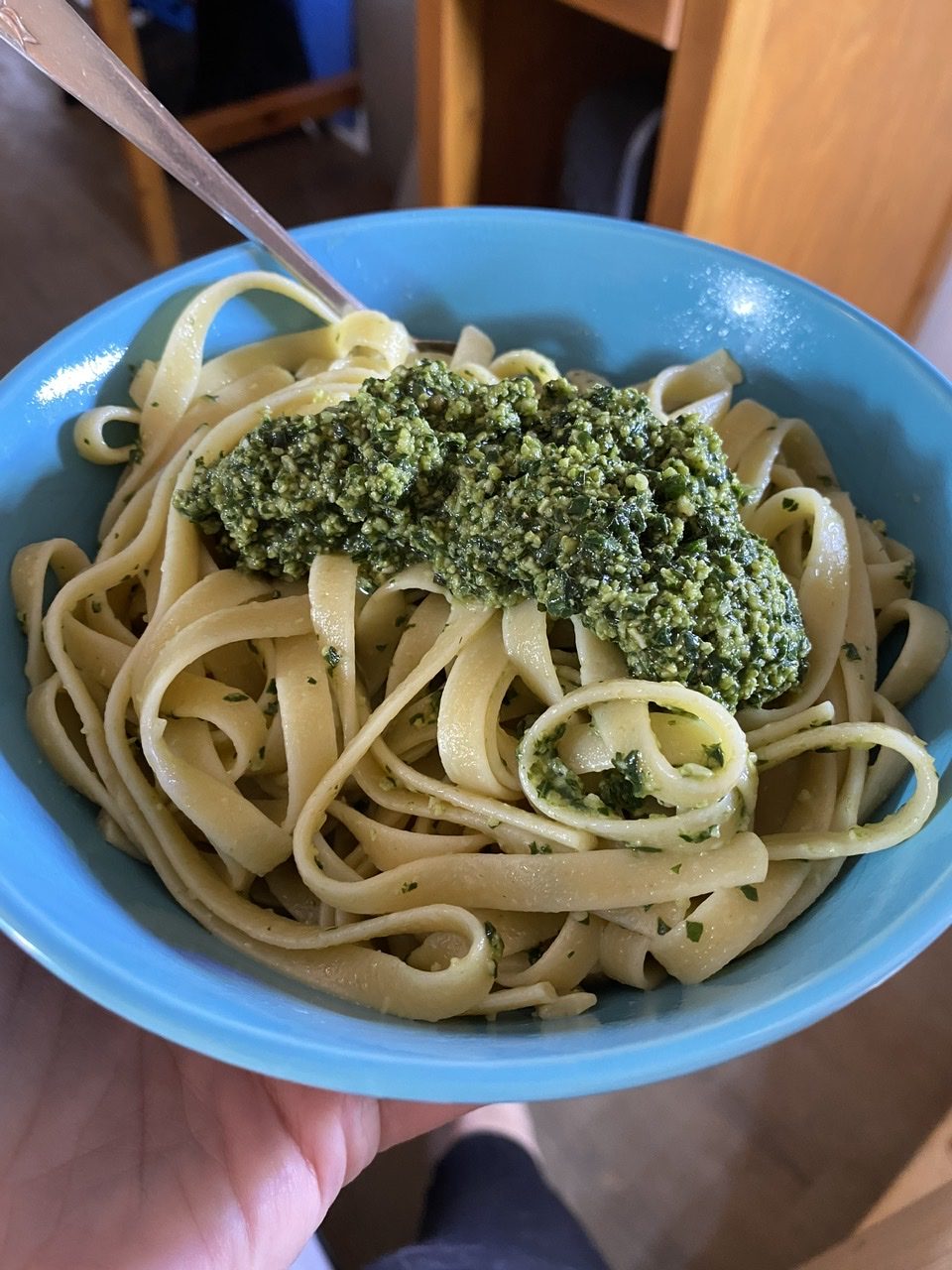 My recent experimentation with indoor hydroponic gardening has been providing multiple meals lately! Tonight, it was this fabulous homemade pesto, made with Genovese basil, all grown with the Kratky method.
You may remember seeing it, back at the end of May when it was just getting its start (see the photo below!). Since then, I've picked some to dry it, and then tonight, enough to make a lucious pesto feast.
As a reminder, the Kratky method is a passive method of growing in still water and nutrients – no pumps, no airstones, no water movement at all.
Here is the recipe we used. The ingredients:
2 cups fresh basil leaves, packed (can sub half the basil leaves with baby spinach)
1/2 cup freshly grated Romano or Parmesan-Reggiano cheese (about 2 ounces)
1/2 cup extra virgin olive oil
1/3 cup pine nuts (can sub chopped walnuts)
3 garlic cloves, minced (about 3 teaspoons)
1/4 teaspoon salt, more to taste
1/8 teaspoon freshly ground black pepper, more to taste
Loving reaping the rewards of the indoor growing!